Taylor Swift is looking amazingly stylish and ladylike these days. Her style has developed and matured over the years, and nearly everything she wears I fall in love with. She tends to stick to cute vintage style dresses for her casual everyday style, so it was refreshing to see her rock a bright pair of trousers like below!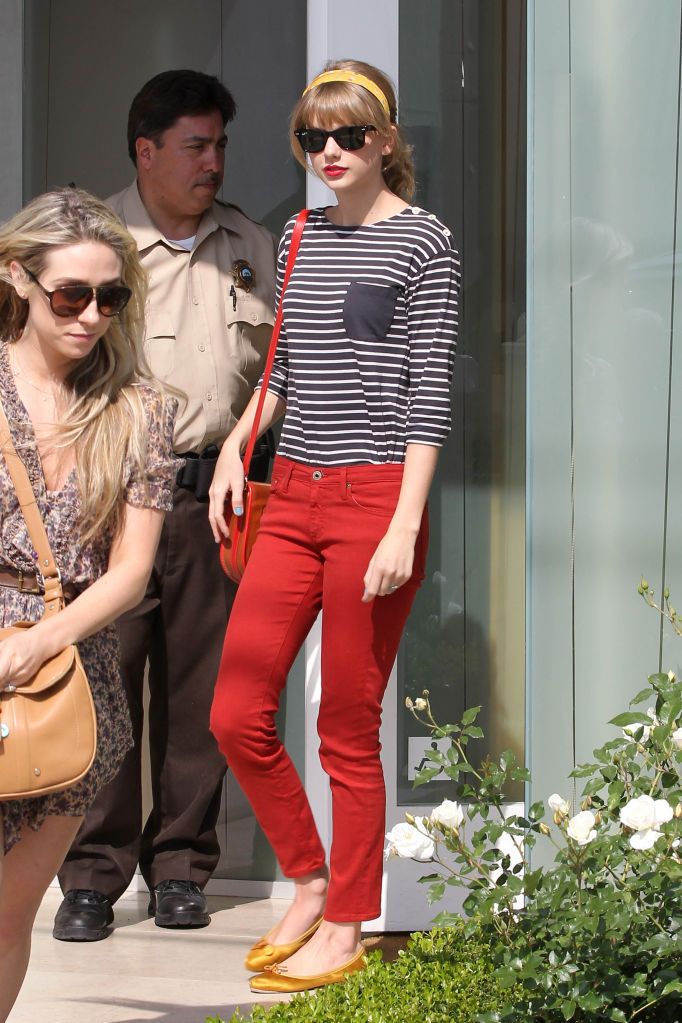 I've managed to find a few key items on the high street and online so we can copy her look!
~ A navy striped jumper from
Next
at only £18
~ Red jeans from
Dorothy Perkins
~ This satchel from
ASOS
retailing at £120
~ A cute pair of ballet pumps from
Topshop
for £16
Hope everyone is having a lovely week!
xx