Sometimes all you need for a perfect weekend is:
sunshine
good food
quality time with loved ones
curling up and watching a film with popcorn. This weekend we watched The Descendants. Oh George!
getting excited about researching your dream holiday...
(Instagram name: angie_peanuts_pearls)
~ walks with Lena in the spring sunshine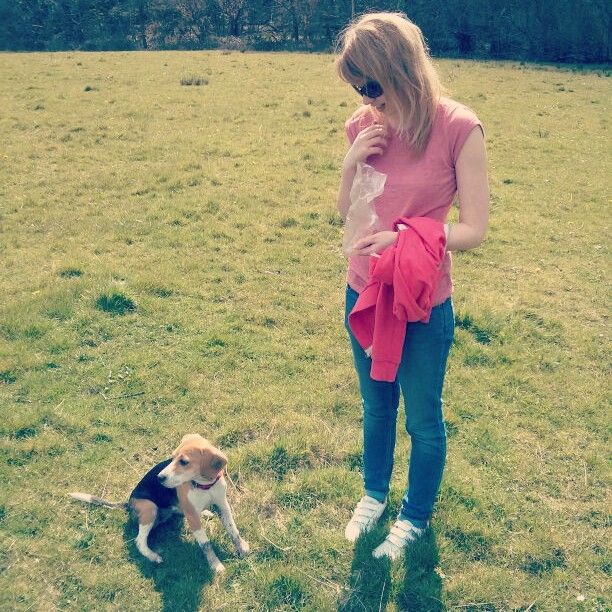 ~ a naughty treat (for me only) after a walk
~ getting tips for my holiday. I am counting down the weeks!
How was your weekend?
xx