Pale and nude colours are the way forward, according to the trends seen at this year's Oscars.
A lot of the pale dresses that I saw were a bit hit and miss for me personally, but the ones who got it right looked simply stunning. Here's Jennifer Lawrence, looking amazing in this Dior gown. I love her even more for falling over and carrying on with a smile on her face.
Anne Hathaway also opted for a pink gown, this time (suprisingly) wearing a Prada creation. Now, I'm not in love with this look I'm afraid, but the details on the back of the dress make me like it just a little bit more.
My personal favourite of the night, Jessica Chastain in an Armani Prive nude gown. This look is very old Hollywood glamour, a look which she pulls off so well.
Suprisingly, I also like this Alexis Mabille creation worn by the beautiful Zoe Saldana. I would give that belt a miss, but apart from that this look is just gorgeous!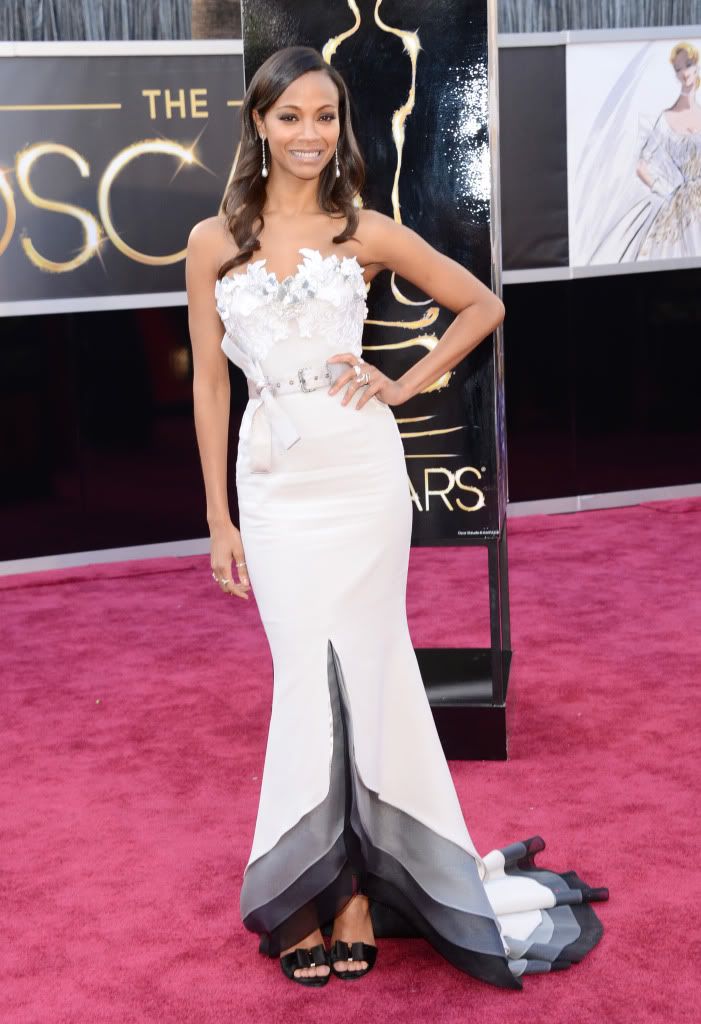 A special mention also goes to Kate Bosworth, wearing this Giambattista Valli short dress at the Vanity Fair party. Her face is just perfection, I love this girl!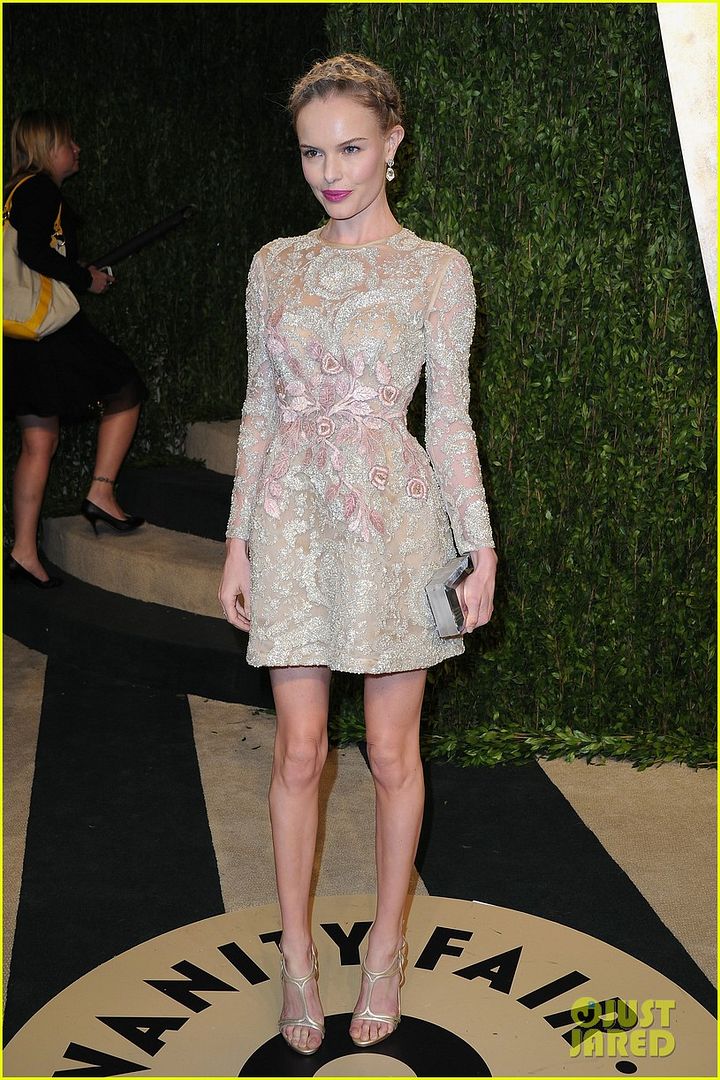 (pics via here)
What did you think of this year's gowns?
xx